WhatsApp Safety: A How-to Guide for Parents
WhatsApp is one of the most popular messaging platforms to date, with an estimated 2 billion users worldwide as of 2021. It is one of the world's leading mobile apps for sending text messages between people via an internet connection instead of the conventional SMS that usually comes with data charges.
However, as good as WhatsApp is, it has unfortunately become a platform for cyberbullies and those who send dirty messages with no inhibitions. As parents, we should all be concerned about this problem on WhatsApp, since we know how harmful these messages can be to kids without filters or blockers.
In this article, we'll talk about some of these issues that may arise from your kid using WhatsApp, find out if WhatsApp is safe to use, and also provide you with effective ways to monitor your kids' WhatsApp activity.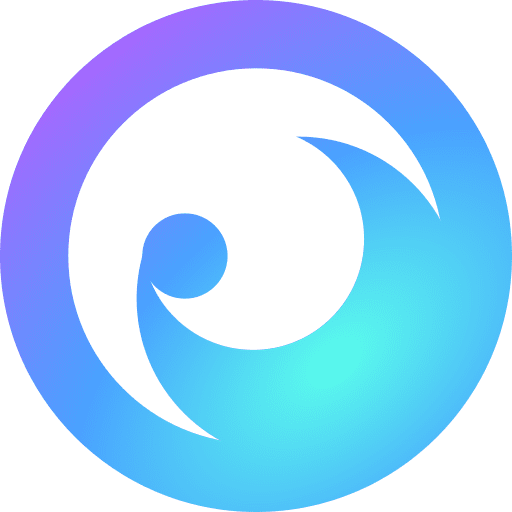 Try to monitor Your Kid's WhatsApp account with the best phone software on the planet.
eyeZy – the best choice if you want to monitor your kid's activity online! EyeZy provides a multifunctional app with features like screen capture, sound recording, GPS tracking, and much more!
Why Do Kids Love WhatsApp?
WhatsApp lets children communicate freely with friends all over the world. However, this is not the only reason why kids are in love with it. Here are the most common reasons why WhatsApp is so popular among children.
It's a Well-Encrypted Chatting App
Kids love WhatsApp because it allows them to chat without you knowing. They can send anything they want, and you won't know about it until the other person on the chat forwards you screenshots of their conversations.
It Has Cool Features
WhatsApp is extremely user-friendly and offers a lot of fun and entertainment features that kids these days love. While the main audience for WhatsApp was supposed to be teens and adults, it has found its way into the hearts of kids as well. WhatsApp is not only limited to text messages; they can send pictures, videos, their location, etc.
There's the Status feature, where one can post statuses about what they are doing at the moment, so everybody knows what they are up to. It also has the ability to delete sent messages from the chat history, so the child doesn't get caught lying or revealing anything to the parents.
It's Free to Use
Unlike other messaging apps, children do not have to pay anything to use WhatsApp. This means that any user can create an account and download the app for free on their device. Hence, there are no hidden charges to be concerned with.
What's more, there are no ads that the user has to stare at while using WhatsApp, which means no interruptions in their conversations or gameplay.
WhatsApp Hacks Are a Lot of Fun
On the flip side, WhatsApp hacks and tricks also add to the fun. WhatsApp hacking tools like WhatsApp Plus allow users to change their interface, along with other features like hiding last seen (that reveals when someone was last online) and more.
Why Is It Necessary to Set Parental Control on WhatsApp?
WhatsApp has been a major boon for parents who have children away from home, as they can keep in touch with their kids on a regular basis without spending a lot of money. The ability to send messages back and forth is priceless – especially when you need to let your child know something important, just want to see how they are doing, or if there is an emergency that you need to contact them about.
However, the freedom that comes with WhatsApp for kids also brings a few problems along with it, which may be present today but could rear its head at some other time down the road. So, here are the most common dangers your child may face while using WhatsApp:
Cyberbullying
Cyberbullying is one of the most common issues found on WhatsApp. It has spread from social media sites like Facebook and Twitter to messaging apps like WhatsApp, which is very worrying as messages are harder to trace than posts on a page.
The anonymity of WhatsApp means that bullies can be anyone – a stranger or a friend – but the person being bullied doesn't know who is behind the hurtful messages. Thus, it is difficult for the bullied child to combat the problem. Too young to know how to deal with cyberbullying, your children may feel helpless and not know what step they should take next.
Inappropriate Content
WhatsApp has a number of very clear rules for its users, which state that people must use real names and images should not be pornographic or provocative in nature. But, since there's only so much WhatsApp can do to police this kind of behavior, children could still see images or videos depicting nudity or violence.
Sexting
Sexting on WhatsApp is one more concern parents should take into account. It has been found that 30% of 12-15-year-olds have shared nude or seminude images of themselves via WhatsApp, and once again, the problem comes from the fact that it's so easy to do without thinking about possible consequences. This can leave lasting scars on someone's mental health and can potentially damage their future prospects as well.
Strangers
Strangers on WhatsApp can turn out to be very dangerous. Even if your child knows who they're talking to, there's no way for them to make sure that the person on the other end is who they say they are (imposters). Many children were tricked by strangers posing as their friends and relatives. The imposters would taunt them into doing more and more harmful things online before eventually convincing them to do something horrific, like jumping off a building.
They can send them links to external websites that can be dangerous, try to get their private information, and contact children in a sexually explicit manner.
Fake News
A popular WhatsApp prank is to send fake news to other people. One of the biggest problems about it is that the person on the other end might not know if you're telling them something false or not. It's really easy for children to believe what they read online, especially when it seems so real because there are so many photos and videos used with stories nowadays.
Scams and Malware
It's almost inevitable that your kid will see fake WhatsApp scams on the internet trying to get personal information from them. They can look professional and convincing, but they're still just trying to get something out of your kid.
Privacy
Although children think WhatsApp encrypts conversations securely, it doesn't stop people from capturing and sharing screenshots. These screenshots can be posted online or sent to third parties. Since WhatsApp is a messaging app, not a social network, it doesn't have the same privacy protection as sites like Facebook and Instagram.
Security
With WhatsApp, it's important to remember that the messages are encrypted between the phone and WhatsApp's servers. This means that they can't be read when in transit. However, like every social media, WhatsApp has its security issues, so there were situations when hackers hacked WhatsApp and stole users' personal information.
How to Monitor Your Kid's WhatsApp Activity Without Them Knowing?
Put yourself in the place of a parent with a teenager who has taken control of their phone and is communicating with their friends through WhatsApp all hours of the night! Not only do you not know what they're saying, but you've also given them an easy way to ignore your requests to put the phone away at night.
This is where spy apps come in handy! eyeZy lets you discover the truth about what your child does on WhatsApp. You can read incoming and outgoing messages by using eyeZy's extremely stealthy features that help you get around WhatsApp's security. This way, you can track WhatsApp usage remotely on your children's devices without having to go through all of the app settings to enable spying features.
With eyeZy, you'll never wonder again if your children are communicating with strangers! You can start spying within minutes and be 100% sure that no one will ever have a clue!
This is just one of the many reasons why parents around the world swear by eyeZy as their child monitoring software of choice. All you need to do is go online, download our trusted app and see for yourself. If you have any questions or queries at all, eyeZy has a 24/7 support team on standby who are happy to help you.
What Are the WhatsApp Features of eyeZy?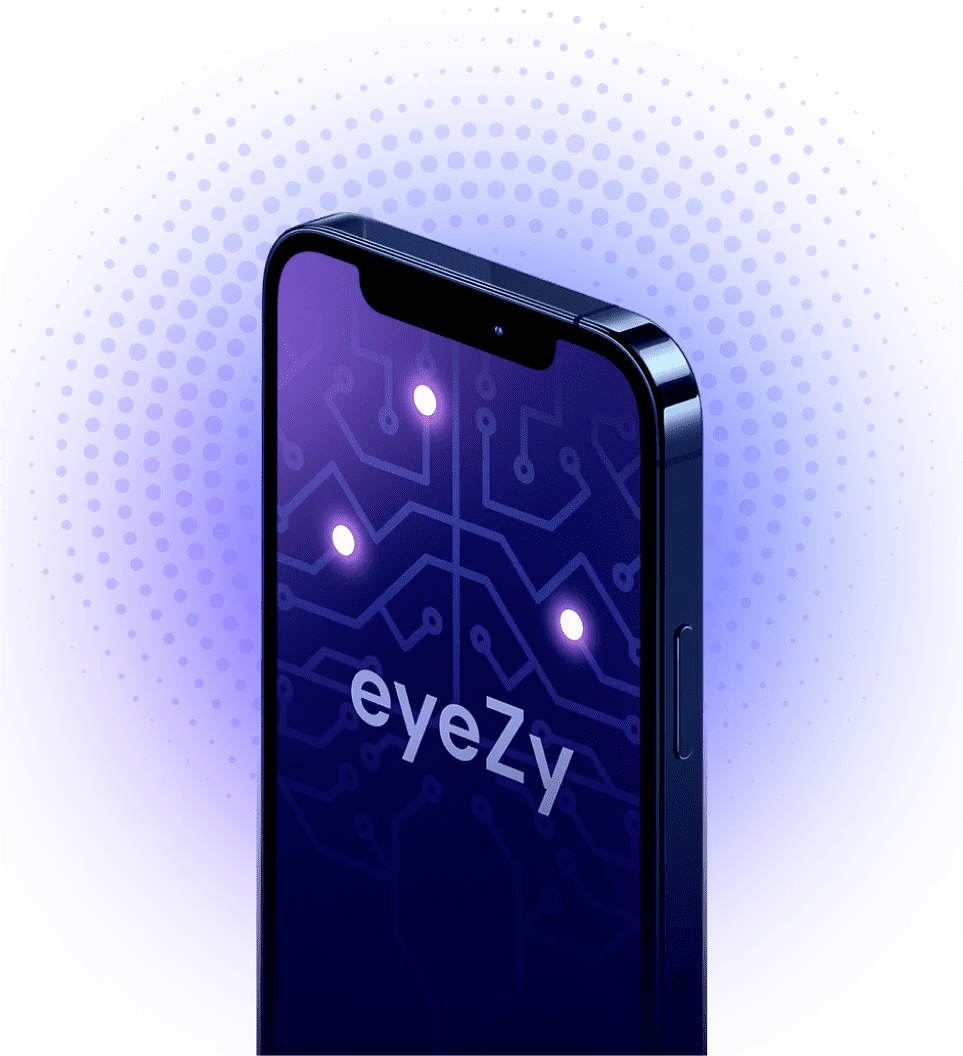 If you decide to try a spy app, you need to know precisely how it can help you monitor your kids' WhatsApp activities.
Read WhatsApp conversations. You will see all sent and received messages (inc. photos, audio files, videos). Not only that, but the app also allows you to read chats between contacts if they are using WhatsApp secret conversation mode!
Monitor who they called. All incoming and outgoing calls are logged, so you can easily pick the callers.
Know exactly how long they were on WhatsApp. The duration of all chats is recorded to let you know how much time your kids spend communicating with other people (and if it's too much or inappropriate for their age).
As you can see, with eyeZy, you'll have complete WhatsApp monitoring at your fingertips!
How Does eyeZy Work?
Setting up the app is simple with our step-by-step guide, which walks you through each process, so there are no mistakes made along the way.
Step 1. Select Your Subscription
Create an account with eyeZy through their website and select your preferred subscription.
Step 2. Download and Install
Once you have signed up, eyeZy will send you an email with instructions on how to install it. Its Friendly Installer will show you every step you need to take for eyeZy to work.
Step 3. Start Monitoring Your Kid's WhatsApp
Now, you can log into your Control Panel to check out all WhatsApp activity. You can see every message, time, date it was sent or received, contact information, GPS locations, photos, videos, etc.!
eyeZy lets you know who they are talking to with the option to blacklist contacts for extra peace of mind. The Geolocation feature shows you where your child is at any given moment.
Once installed, eyeZy is completely invisible! It is extremely discreet so that your kids will not suspect on their phones that you're spying on them!
Tips for Staying Safe Online
Here are a few tips for parents to help keep your kids safe online.
Tip 1. Tell Your Kids to Be Cautious About Who They Talk To
Let them know that it is okay to be skeptical of people they meet online, even if they seem really nice! The truth is there are people online who pretend to be someone else for their own sick reasons.
Tip 2. Remind Your Kid That They Should Never Give Away Any Personal Information
As a parent, you should let your children know that they mustn't share personal details like full names, addresses, phone numbers, or school names when using social media sites. Ask them what is so important about knowing this information? It is not needed. They also should never accept friends that their parents disapprove of on social media apps, etc.!
Tip 3. Check Out the Apps They Are Using
There are thousands of these types of applications, but they are not all safe! If you don't mind them having one of these games, check what is being said about it in reviews. If you find that they have downloaded an app that is just not appropriate for their age group or is loaded with ads and spam, tell your child to delete it.
Tip 4. Only Use Trusted Websites
While we all love cute and cuddly kittens, your child is not going to find them on social media sites. These sites are used for advertising and link to other sites that may have adult content! This is why it is so important to supervise what is being posted on their profiles. If you find photos of their classmates, tell them to remove them.
These sites are not safe for your child! If they want to see kittens and puppies, make sure you or another trusted adult is present.
Tip 5. Check Out Your Child's Online Accounts
It is important that you stay in touch with what is going on in your child's social media account. Once a week is the perfect time to check their profiles and really get into what is happening online. Do this together and ask questions about pictures, friends, and family members they may have tagged in the photos. Support their online presence but remind them that not everyone is family or a friend, so they need to be careful with what is posted.
Final Thoughts
When is it time to give your kids more freedom, and when is it necessary to hold onto the reins a little tighter? That is something that everyone has to figure out on their own. eyeZy is an incredible tool that allows parents to keep children safe through spying on WhatsApp activity while not letting them know they are being watched! eyeZy is entirely discreet, and you can get logs right on your Control Panel around the clock.
eyeZy works perfectly for both iOS and Android devices, so you can monitor WhatsApp no matter which model your child has. You can view reports of how long they were on WhatsApp, what sites they visited and who their contacts are. If you're worried about what kids are getting up to online, eyeZy has all the answers.